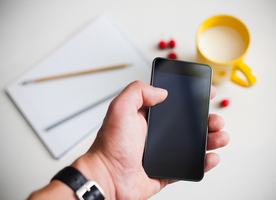 How to recover deleted files from Android phones
Today, mobile phones are equally important data storage device as your computer hard disk. Your world seems to come on a standstill when you happen to inadvertently lose out on your important data. There are some highly important contacts, files, messages, pictures, videos etc in your phone which you cannot afford to lose. But what if unfortunately it gets deleted or lost from your phone? How do you recover it? If your mobile device is android based, then you need not worry. Given below are some user-friendly apps for your data recovery.
JS Backup
It is one of the best tools, popularly known for its ease, look and feel. It helps you recover the text messages, call history, contacts, MMS, playlist, bookmarks, calendar details, image files and more. It includes enormous support to restore or take MMS backup. The data is stored in CSV form which helps you open easily in Microsoft Excel. Besides, it also has an effective backup history server that allows you to perfectly handle backup history. Click here – https://bit.ly/18cOcBB

Wondershare Dr.Fone for Android – $49.95
Another wonderful data recovery app for android users is Wondershare Data Recovery which helps you restore photos, saved videos, SMS, contact details or any other data which is lost due to certain errors. It is a simple process. It will scan for the lost data and restore on your device. So, your lost data is just a click away. Get your hands on this app here – Wondershare Dr.Fone for Android – $49.95

More Data Recovery Apps listed here …
Just get any of these apps a place in your mobile device and prevent losing important information.