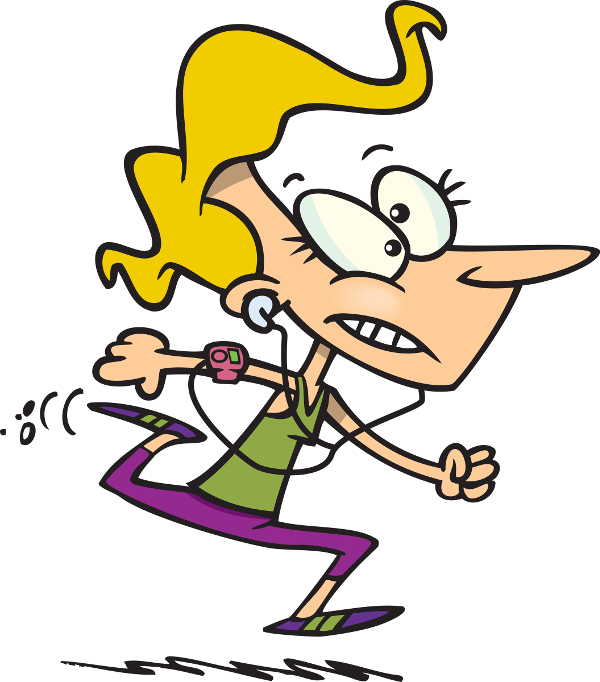 Top 10 PedoMeter apps for Android
Tracking health status is now on your fingertips. With your smart android phone apps, you can keep a tab on how many steps you have been walking. Top apps for walking are available for android Google play. As the awareness of these apps is increasing, the masses and all the organizations realizes the value and importance of health benefit programs for their employees. Get any of these pedometer apps in your phone and record the number of steps taken per minute and miles ahead.
This is a pedometer application for android devices that accounts the number of steps you have taken while running, jogging or walking. Apart from this number, the app will show the average steps you take per minute and total distance traveled, later converting it to miles traveled per hour. Simultaneously, an approximate quantity of calories burned is also shown. 
Using the MapMyWalk GPS for android, the user can track the time, route, distance, pace and calories in real-time for fitness and health activities. The app syncs automatically with www.mapmywalk.com. It's a great tool for calorie counting, hiking, weight loss and much more, being a vital part of MapMyWalk platform.
Time walker is an android step counter application that keeps track of how long you have been walking. The number of steps you took is also recorded along with the walking route mapped by the GPS. 
This pedometer app counts each and every step you take along with the number of steps, duration of the walk and speed in kilometers per hour and distance in kilometers of miles. Runtastic is very accurate compared to other similar apps available. When it shows you total distance traveled with the time taken, why do you need any other apps?
This is another free android pedometer application. It shows you the total number of steps you take each day with the total distance traveled with the duration. You can set daily goals for steps to be walked. This keeps you motivated to stay fit. Compare your workout with your previous self as well as others. 
Extra Pedometer helps you keep a tab of all the steps you take. Whether you are walking from your house door to the car or you are out for a jog in the early morning, this app does the step counting job for you. The history section of the app helps you refer to the breakdown of the steps taken each week. Send the total count to your friends and let them send theirs. Compare it then. 
This app is similar to the Pedometer 2.0. It's motivational. When you cross certain number of steps, you get various application themes, at times making you walk more. The activity of every hour can be calculated using hills and bar chart which is an easy representation. And most importantly, it doesn't eat up much of your battery. 
Along with taking the assistance from GPS to track the walk and ways you took to walk around, it keeps a tab on your steps. Various activities like walking cycling, running is traced. Though it might take a lot of battery, but it's a convenient app to use. The counting is reliable.
One of the best things about this app is the various modes of recording. The accelerometer mode counts the step, the GPS mode calculates the distance and the time mode calculates the calories burnt. All these checked based on the kind of exercise you do. This app facilitates you with analytical check charts for daily activities. Download pedometer 2.0 and give it a try.
Apart from getting your every step being calculated, this app saves on your battery life. So, whether you have a smartphone or a tablet, this application will help you anyway. Just be careful as it might even count while you are driving. So get your facts in place before the total counts are in your screen. The Noom Walk Pedometer can be bought from this space.
There are lot many applications available in the play store to keep a check on your fitness level. These are just the 10 amidst them. Research about whichever you like, read the advantages and drawbacks and choose the one which suits you the best. So be a fitness freak and get one of these in your android devices now!