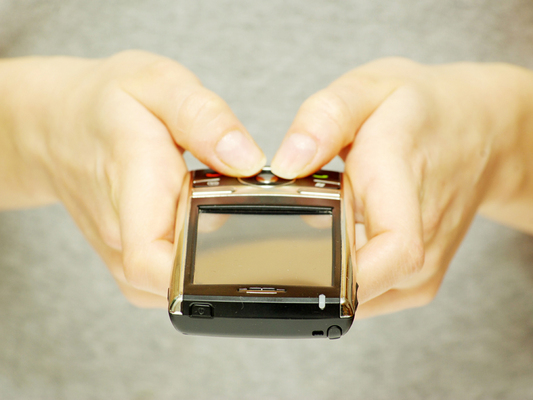 5 Great Weather Apps For Your Mobile Phone
We all know that the weather can change in an instant, and these changes could put you and your family at risk. The skies can turn from crystal blue to an ominous pitch black in a matter of minutes, and an early warning system can literally mean the difference between life and death.
Having a slate of weather apps on your smartphone is one of the best ways to get that early warning. With these apps, you can get a heads up whenever the weather changes.
#1 – The Weather Channel
This is perhaps the most popular weather-checking app on the market, and for good reason. The Weather Channel app gives you detailed forecast information based on your location, along with customizable radar maps and warnings of severe weather.
If you are traveling and unsure what weather to expect, the Weather Channel app is a must for your smartphone. This handy app is available for both iPhone and Android, so everyone can get up-to-date weather information at a glance.
#2 – AccuWeather
If you want truly worldwide weather information, this is the app for you. The AccuWeather application, available for both iPhone and Android, provides up-to-date weather forecasts for nearly 3 million locations around the world, so you will be covered no matter where your travels take you.
AccuWeather also provides among the most detailed forecasts available. You can get a forecast for the next hour, or the next 15 days. It is no wonder this weather app has become such a favorite with smartphone users.
So next time there is a technology freezing cold front approaching, it wont take you by surpise!
#3 – WeatherBug
The WeatherBug app has long been a favorite of office employees. In fact, many a cubicle dweller has gotten into trouble for downloading this fun app without IT permission.
Now Apple and Android smartphone owners can enjoy this great app without incurring the boss's ire. WeatherBug provides real-time weather information displayed right on the screen, making it easier than ever to keep up with the conditions outside your office window.
#4 – Old Farmer's Almanac
Long before the smartphone and instant weather forecasts, there was the Old Farmer's Almanac. Those who worked the land relied on the wisdom that book contained to tell them when to plant their crops, when to time their harvest and when to batten down the hatches.
The Old Farmer's Almanac mobile app brings that wisdom into the digital age. Smartphone owners can use the app to check the weather forecast, and to see what the Almanac has to say about future weather trends. This is a fun app to play with, but it is also incredibly useful.
#5 – Swackett
Swackett puts a fun new spin on the weather app model. This popular Android and iPhone app gives you the same things as the others – like hourly and daily weather forecasts and storm warnings, but it also provides users with fashion advice.
It is that fashion advice that gives Swackett its coolness factor. Swackett tells you what the temperature is, but also lets you know when you need to layer on an extra sweater or break out the long johns.
Technology and the weather when combined, are two strong forces. Craig, the author of this post enjoys to review apps, and by having an app on your phone to monitor the weather, you won't get caught out again.