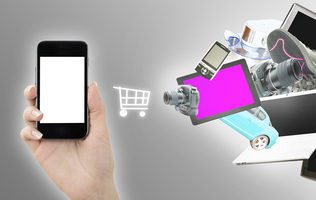 The 5 Best Online Resources For Learning To Build Mobile Apps
Learning to build mobile applications is no longer just reserved for individuals who are considered "geeks" or "nerds" who simply spend too much time on the computer. Today, building mobile apps is essential for all entrepreneurs, bloggers and anyone looking for a vast presence in the online world. There are plenty of resources available today that are extraordinarily helpful when learning to build mobile apps and code on your own, regardless of whether you want to launch a personal or business-related application in any industry.
Code.org
Code.org is one of the most popular websites that provide free tools and resources for any individual interested in coding and learning to program on their own. Code.org introduced the "hour of code" concept, encouraging users to dedicate just one hour each day to learning to code in order to greatly improve skills in a short amount of time. Registering for Code.org is completely free, and allows you to instantly begin coding and programming. Code.org provides a visually-stimulating platform, giving users the chance to develop and code their own games with live actions and visual aids. Using Code.org is ideal whether you have experience with coding and programming in the past or if you are entirely new to the scenario. Code.org is a wonderful application and resource for learning to program and code, especially if you are seeking visual guides along the way.
Codecademy
Codecademy is a free online community that shares tutorials and guides on programming everything from JavaScript and jQuery to PHP, Python and Ruby. Learning with Codeacademy is as simple as registering for an account to get started. Each programming language is divided into various chapters and sections to help with keeping track of your progress and all of the lessons you have learned or completed.
CodeConquest
CodeConquest is an online community dedicated to computer programming for beginners. With CodeConquest, you can find written tutorials for various languages such as HTML, CSS, PHP and even in-depth guides on Binary. CodeConquest is a free resource to use online and does not require payment or user registration to access all of the information and tutorials that are currently available.
The Mobile Makers Academy
The Mobile Makers Academy is an online network of individuals who are interested in various types of intense training courses when learning to program for mobile phones. The Mobile Makers Academy allows anyone to apply for upcoming courses on mobile development based on interest and the reason each individual wants to pursue programming or coding. Unlike other coding tutorials and resources online, The Mobile Makers Academy does require a full tuition to complete the courses in-full.
Code Avengers
Code Avengers is another online community that is dedicated to sharing tutorials and guides on coding and learning to program. Whether you are a teacher, student or an entrepreneur wanting to develop a new application for your website, you can find thorough guides and complete lessons from Code Avengers upon joining the site itself.
Knowing some of the best online resources available today to help with learning programming and coding is a way to take your own skills to the next level. When you want to learn to build mobile apps online, doing so with the right resources can help to save time while also giving you more knowledge than by enrolling in traditional college classes or courses.
Glenn Haynes is a mobile app developer who enjoys blogging about mobile technologies. For more helpful articles, Glenn suggests visiting GadgetMobile.net.