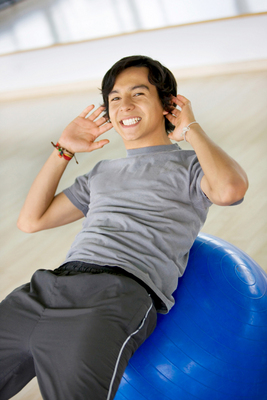 Top 4 Pilates Apps for Your Android Device
When Android was first released in 2008, people were very excited by Google's foray into the world of operating systems. However, Android had its fair share of skeptics and detractors who were quick to pounce upon its weaknesses. A major concern was that the Android Marketplace did not offer many apps and could not compete against the might of Apple's iOS and the iTunes store. However, Google kept learning from their mistakes and Android 4.1, Jellybean, has surpassed iOS in terms of quality. Google also revamped the app store and launched the new Google Play Store. The new Play Store is a treasure-trove of apps and easily competes against the iTunes store. There are numerous health and fitness apps available for Android powered devices, especially for those who do pilates. Here are the 4 best pilates apps available for Android users:
It can be said, without a doubt, that Better Body: Pilates is one of the best pilates apps out there, irrespective of the platform. The app pays special attention to the six pillars of a pilates workout which helps users get the most out of their pilates sessions. The app is an excellent reference guide for pilates enthusiasts and features special sections on pilates safety and equipment. The exercise list is quite extensive and the app even allows users to bookmark and share their favourite apps via various social media platforms. The key reason why the app is incredibly popular is that the app focuses more on correctly doing the exercises rather than repetition.
Although incredibly popular with women, pilates fails to generate the same amount of enthusiasm amongst men. The main reason for this is the misconception that pilates has nothing to offer for men. Pilates is very helpful for the human body, irrespective of gender. In order to achieve a desired result, it is necessary to do the right type of exercises. This is where the Pilates for Men app proves its worth. The app is packed with exercises specifically designed for men, especially those looking to build their core strength. The app also features great exercises that help prevent postural problems. The exercises in the app provide a fine balance between strength and flexibility which makes it ideal for men.
Any person who travels extensively can vouch for the fact that keeping up with your exercises on the road can be near impossible. Performing pilates requires no special equipment and this makes it perfect for people who travel a lot and would like to exercise regularly. Pilates on the Go is specifically designed for travellers who would like to perform pilates in the confines of their hotel room. The app features a variety of exercises focusing on the core, posture, and different body parts. The exercises have very detailed instructions and also include illustrations to help you ensure that you are doing them correctly.
There are numerous apps on Google Play Store targeting pilates enthusiasts. However, these three are definitely the best pilates apps and are completely worth your time and money.
Jim Southe is the author of this article and has been providing services in pilates, physiotherapy and rehabilitation. Also he has shared some amazing articles about pilate apps for android devices and discussed many things about physiotherapy pilates.