6 Great Apps For The Businessman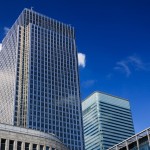 A Smartphone or tablet filled with useful apps can go a long way in making life easier for a businessman. Unfortunately, the app market is crowded and it can be difficult to determine which apps are worth your time and money. Here are a few apps that rise above the rest. While no means exhaustive, this list contains helpful apps that are well worth looking into.
1.    Shoeboxed
The overflowing box full of receipts and business cards in your closet is a thing of the past. These days you can keep records of all the paper that comes your way by scanning them with Shoeboxed. This handy app allows you to keep all the information you need close at hand. You can even use this app to scan images that are IRS-approved, making tax time much easier.  Streamlining your record-keeping will save you time and eliminate the risk of lost information – no shoebox required.
2.    Dropbox
As the ubiquity of cloud storage continues to grow, Dropbox is leading the way. Dropbox is a simple to use storage system that allows you to back up all your files remotely and access them from any number of devices. It also makes file sharing simple, allowing you to effortlessly share information with the people you work with. Dropbox is also a great way to protect your important information from viruses and other computer problems.
3.    LinkedIn
Networking is crucial for any business person. Having the LinkedIn app on your phone or tablet gives you access to information on all of your professional contacts as well as the millions of other people who have profiles on this social networking site. The app allows you to share content wherever you go, keeping all of your followers up to date and alerting you to potential job opportunities. You can even synch your calendar to get profile information on people you plan to meet during the day.
4.    SurePayroll
If you have employees to pay, SurePayroll allows you to manage payroll tasks while you're on the go. This app allows you to pay your employees, enter earnings, deductions, and benefits, access employee information, view previous payroll reports, and check your payroll and payment methods for accuracy. The app works alongside your SurePayroll account, so you will need to set up a profile online before using the app.
5.    FlightTrack
Traveling is often part of running a business. A late or cancelled flight can put a serious wrench in your plans. FlightTrack helps circumvent these problems by giving you up to the minute information on flights around the world. With this app you can follow certain flights and receive alerts if they are delayed. Synch your calendar with the app to help better organize where you are going and when.  You can even watch flight paths on colorful, zoomable maps.
6.    Skype
Skype is a well known name in the world of communication. If you don't have this app on your phone it is time to get it! Skype allows you to video chat with people all around the world. This is perfect if you travel often and want to keep in touch with your family back home, but it can also be a useful tool for speaking to clients and organizing meetings.  The Skype app allows you to talk to people regardless of the device they're using, making open communication easy and productive.
Outfitting your mobile device with a variety of useful apps will help you conduct business as efficiently as possible. It can be difficult to manage things on the go, but with all of these useful tools at your fingertips you can handle your business no matter where life takes you.
Attached Images:
 

License: Royalty Free or iStock

 

source: https://pixabay.com/static/uploads/photo/2012/03/04/00/33/architecture-21954_640.jpg
This article was contributed by Amy from AdSemble, a digital billboard advertising company.