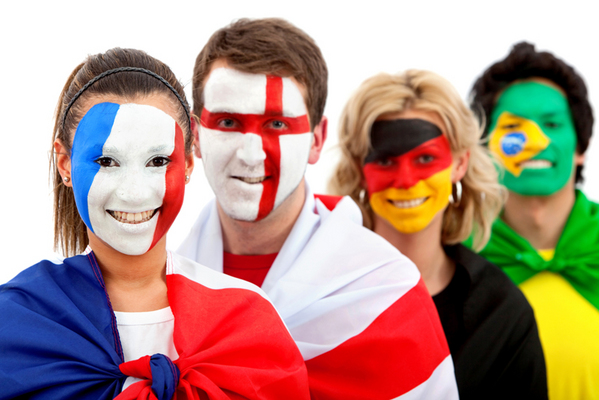 Best Apps For Sports Fans
One of the main bugbears of being a sports fan is that you can't always find out what you need to know if you are away from home.   Mobile phones and the apps that go with them are changing all that.  Being able to keep up with the results from your favourite team while on the go is a must and there are plenty of apps out there that will let you do just that.  From streaming apps that allow you to watch games to those that provide you with real-time results, there is something out there that will suit every sports fan.
WatchESPN
This is a live streaming app from a variety of ESPN channels.  You can watch all the major sports fixtures on the go and it does not matter what your sport is – it has them all!  And even better – this app costs nothing to add so you can watch games anywhere and all it will cost is a little bit of time.
Team Stream
For the latest results and news in the world of sport you can try Team Stream.  This will provide a variety of information about your favourite teams or sports personalities, all you have to do is tell it about the type of information you want to know and it sends it directly to your handset, using newspapers, blogs and other websites as source material.  This is also free to add.
ScoreMobile
Real-time alerts are also available from ScoreMobile.  This can be used for real teams or fantasy teams if you prefer.
There is plenty out there for the fantasy sports fan.  You can set it up for the players you have selected and you will get the latest information on them throughout the day.   This can be used for all types of sports from football to college basketball.  Followers of American Football might be interested in the NFL Fantasy Football Cheat Sheet.  This gives all kinds of information from news to injury reports and the stat projections on it are considered to be fairly accurate.
SportsTap
SportsTap has been produced by ScoreMobile and this covers a variety of sports from all the major ones to some of those you might never have heard of before.  The app covers the US, the UK, Mexico and parts of Europe too.  If you are more interested in regional sports news you can set the app to give you updates for a certain radius of your home.
Scores Widget
Alternatively add on the Scores Widget.  This provides the user with instant access to the latest information on your favourite teams.  It brings the news to your handset's homepage and information is updated without you even asking for it.  It is not free, but certainly not expensive.  Reviewers have raved about this app and with good reason.
Try a couple of the free apps if you are unsure about how well they will work for you and you will soon wonder how you managed to keep up your serious sports fan status without them!
Phil Turner recently changed his phone, network and operating system in order to get better sports apps. All he had to do was to ring up, ask for the PAC number and then give it to his new network provider.