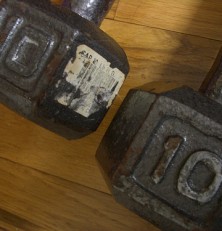 A Personal Trainer In Your Pocket 5 Amazing Health And Fitness Apps
We all want to be healthy, but why do some people find it easier than others? Maybe the reason they succeed is because they know what they're doing. You might not be able to afford a personal trainer, but luckily there are some amazing health and fitness apps available for your smartphone. We're going to take a look at some of the apps that could change your life.
MyFitnessPal
If you want to turn into a fitness machine you will eventually need to do something about your diet. Running and lifting weights is a great way to stay fit, but they say you can't outrun a bad diet and they're right. The easiest way to lose weight is to count the amount of calories you're eating because it will stop you from going over your daily limit. This app will let you count your calories easily so that doesn't happen.
Lose It!
The Lose It! app is a little like the last one because it helps you track what you're eating, but it will probably help motivate you a little more. The reason for this is because you can turn your weight loss journey into a competition, either against other people or yourself. When you know you're competing to lose weight it's a lot easier to stay on track. You can even work together with people to reach a common goal if the thought of competition frightens you.
Azumio Instant Heart Rate
A heart rate monitor can be expensive and if you don't have the money to pay for one you don't have to do without anymore. You just have to pick up your smartphone and stick your finger across the camera on the back of it. Within 10 seconds this app should pick up your heartbeat, unless you don't have one in which case you should worry. It's not the most accurate heart rate monitor in the world, but it will definitely give you something to work with when you're at the gym.
Zombies, Run!
You'll love this app because it happens to be the most exciting one on the market at the moment. I'm sure you wouldn't have any trouble staying fit if there was a pack of zombies chasing you. That is unlikely to happen in real life unless you know something I don't, but when you are out running the app will let you know when there are zombies behind you so you can speed up. If you want to try something a little different you should check it out.
Runtastic Pedometer
Most people don't walk enough and it's part of the reason why we're in such a terrible state. Going to the gym every day isn't essential, but when we don't even move we must do something about it. This little app won't force you to get up and walk about, but it will record each step you take so you know how many you're hitting each day. You just need to make sure you reach a certain number of steps before you go to bed at night and your health will improve.
Featured images:
License: Creative Commons

image source

License: Image author owned

License: Image author owned

License: Image author owned

License: Image author owned

License: Image author owned
The author of this post, Nathan Skinner, is a part of the team at Walk'N Comfort, a provider oforthopedic shoes in Richmond Hill. He has a keen interest in health and fitness and through his blog, he advises people on topics like technology and health care.