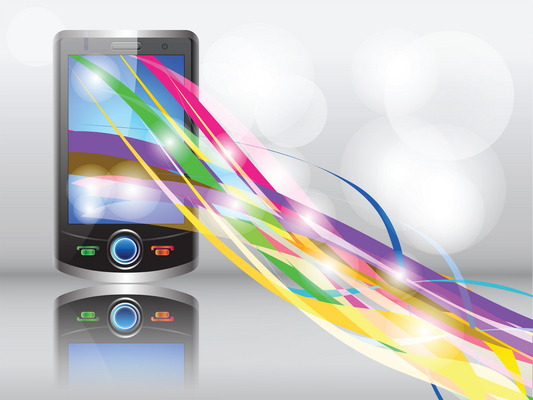 Best Mobile Apps For Graphic Design Lovers
Graphic design has long been a loved hobby by many. In today's technological world, it is even easier to design and edit your graphics on the go, all with the use of your mobile phone. Smartphones can host a wide variety of mobile apps for graphic design lovers, most of which are free for use.
Palettes
Available on the iPhone and iPad, Palettes allows you to take a photograph of a picture or web page and create a colour palette based on its design. You then store them in your palette library for later use. Tap a color on your palette to find details such as the RGB code, hex code and gray percentage. The pro version allows you to important your palettes into your graphic editing program.
Adobe Photoshop Express
Edit and share your best photos anywhere with Adobe Photoshop Express. Crop and rotate pictures, adjust their colours and add artistic effects such as borders and colour filters. This free app allows you to automatically sync your photos with Photoshop.com to access at any time. You can also email them to your friends or share them to Facebook. The Adobe Photoshop Express app requires an SD card.
I Love Colour
Offering thousands of single colours, patterns and colour palettes, I Love Colour allows you to share colours and hex codes to your friends and clients and even make the patterns and colours your mobile phone's wallpaper. The free app grabs all of its colours and patterns from the enormously popular website colourlovers.com.
Sketch Free
Use the Sketch Free app to draw anything that you want and store your drawings on your mobile phone's SD card. The app includes 11 brushes, an eraser and the ability to change the width and colour of the pen by using the colour picker. It supports full screen, screen orientation and is free with no ads.
WhatTheFont
When you use WhatTheFont, you can identify a font in any photograph or web graphic, from digital media to the awesome album cover you saw at the record store. The app runs in connection with the popular MyFont website. Simply take a photograph of the font with the app and wait a few seconds for it to be identified so that you can view the details. The free app allows you to share fonts with friends or email them to yourself.
Cinemagram
Mixing photography and video into one flawless mobile app, Cinemagram creates a hybrid of your work. Use the app to animate small parts of your photograph while leaving other parts in a still frame. Make leaves blow or eyes blink and then liven them up with vintage filters before sharing your creation to your friends.
Written by Kerstin Kruse
Kerstin works in an event marketing agency in Sydney. She has recently been appointed to manage a muilti-million dollar campaign. She recommends the use of a professional printing service such as Dashing Print for making sure all her marketing prints are up to professional standard.