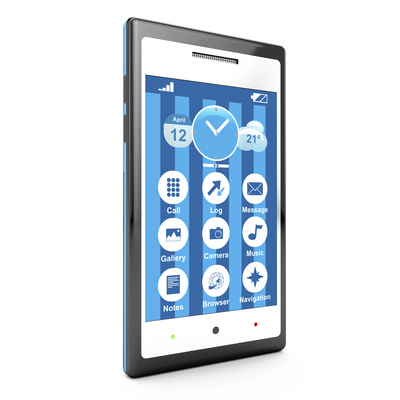 Five Apps that Help Manage ADHD
Attention deficit/hyperactivity disorder (ADHD) is a condition that leads to inattention, hyperactivity and impulse control issues. The effect of having ADHD is usually poor performance at school or work and low self-esteem. Adults with the condition often end up in bad relationships. There is no cure for it, but there are tips and tools that can help a person of any age cope. In today's technocentric world, smartphones are the key to many issues, so it is no surprise that a few distinctive apps can offer hope to those with ADHD.
Home Routines
Structure is an element that helps ADHD suffers stay on track throughout the day. Home Routines is an app to segregate the day into workable presentations. It offers a reward system that marks off a task when it is complete. With this app, you create daily and weekly routines to build focus and master time appropriately. Home Routines is ideal for the ADHD person with too many starts and stops before finishing a job completely.
Koi Pond
Koi Pond offers a fixed item to help focus attention during a hyperactive episode. Sometimes, all it takes to calm down is a relaxing scene. With Koi Pond, you have everything you need to create serenity on your phone. Koi Pond is right for the caregiver dealing with an ADHD child or the adult able to shift attention enough to calm the mind by watching a virtual pond.
EpicWin
EpicWin is a to-do list app with a little something extra. This is a role-playing game with a purpose. Every time the gamer completes a task, they get a role-playing spin. For the ADHD person who doesn't want to work, this can provide incentive. You want to play, you have to pay by finishing a work assignment. Motivation is great medicine.
Bento
Bento puts the organization into ADHD. Users create contact lists, project guides, appointment reminders and task lists into this app for easy access. Whether you are an ADHD suffer trying to get organized or a caregiver looking for a friendly way to communicate, Bento might be the right option. With this application, users have easy access to emergency phone numbers, reminders to do things and lists to stay on track.
iQue
iQue is all about recall. When ADHD affects the memory, it can be difficult to remember passwords, phone numbers or bank account information. It serves as a reminder system to do homework or complete a task. It is a prompt tool for keywords when studying. When certain phrases offer a calming effect during a hyperactive minute, the app can bring them up. The primary function is memory retention, but the possibilities go further. Anytime a reminder serves a purpose, the iQue app does the job.
Attention deficient/hyperactivity disorder is a chronic mental illness. That means learning to deal with the problem is the only available option. For those who suffer from this potentially disabling condition, an application for an iPhone or another mobile device can be a lifesaver. Once you find one that works for you, it can improve skill sets and make life a little less hyper.
Attached Images:
Naomi Esterly balances writing freelance for 1800wheelchair.com