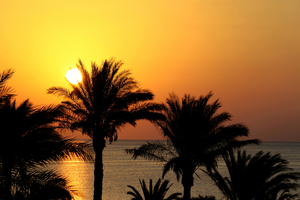 Great Apps To Plan Your Vacation To The Pacific
The Pacific can be a great place to go for vacation. You can walk on some of the whitest beaches and swim in the bluest waters in the world. However, many people don't know what to do when they start their vacation. Fortunately, there are some great apps that can help you plan your trip.
Planning Where to Go
There are many great destinations that you may want to check out. It can be difficult to know which ones to try when you are planning a trip to a foreign country and don't have anyone you can ask.
You may want to try using apps from Pinterest, Instagram or Trippy. These apps allow you to see some of the most beautiful places up close. You should consider checking these places out before your trip. Many people also follow famous photographers on Instagram to get ideas for their trip.
You will need to look for specific resorts, eateries and recreational facilities once you have decided what regions you want to travel. City Maps2 Go is another app that can help you out.
Apps to Help Save Money
You will also want to budget your money carefully on your trip. There are a couple of apps that may be worth using:
You can use the Gas Buddy app to help you find the best deals on gas.
You may want to try using the apps from companies like this to find the best deals on gas and hotels.
You can use the Scout Mob app to find out what restaurants, stores and other businesses are offering great deals.
The Honk app is a good app to help you avoid unnecessary parking tickets. This app will let you see how much time you have left on your parking meter.
Most people rely heavily on public transportation when they are traveling overseas. The MetrO app can help you save a lot of money on the subways, railways and buses. You can find the quickest routes and compare costs on different types of transportation.
You don't need to spend a lot of money on your trip. These are some of the best apps to help you cut your traveling costs.
Meeting People
Many people want to make friends with locals and other tourists during their trip. There are a number of apps that can help you do that:
You can use the Meetup app to find people that share your interests or goals. There are a number of great Meetup groups for travelers.
You can use the Blender app to find friends who are interested in hanging out on a one-on-one basis. Many people have said that this app has been a great way to connect when traveling overseas.
There are a number of Facebook applications that you can install on your mobile device. These apps can help you find Facebook groups for people in your area. Bonvoy is one company that rolled out such an app a couple years ago that many people have used when traveling abroad.
Traveling can be very lonely if you don't know how to reach out to people. These apps can help you connect with people on your trip.
About the author: Kalen shares tips on using technology to make traveling more convenient and enjoyable. He believes mobile apps will continue to change traveling for years to come.