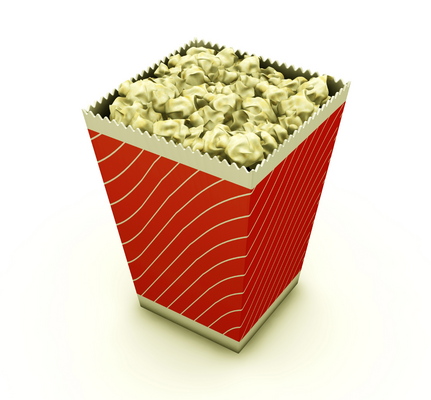 Discover Movies App for iPad
You have a long weekend ahead of you without any plans. What is the most entertaining option? Movies off course! Today, we don't have to spend all that much in getting movies as there are myriad options online and through your TV provider. The problem however is, finding the right movie without spending much time on searching. Discover movies app help you with just this. All you need is an iPad and $.99. You can download the app and start looking out for movies. The highlight feature of this is that pulls up movies based on genres. So, if you are an action junkie, you can look for exclusive action movies without bothering about other genres. If you are a romantic at heart, you get access to all the romantic movies available.
Though it all sounds exciting, does the app deliver the promised features? Read on to find out!
Once you load the Discover, you find a small grey tab for search and you also have advanced search in the form of 'Favorites', 'Our Pick' and 'In Cinemas'. The design is typical Apple style, simple and to the point. It does not distract you with unwanted features, simple-to-use navigation and helps to keep your focus in searching for movies.
In cinema:
With the 'In Cinema' feature, you will be able to find the movies running in cinemas presently. Once you get access to the list, you can find more information by tapping on a particular movie. It also pops-up movies of similar genre or the other movies the lead actors have acted in. In short, it not only shows more details on the new movie you have chosen, but also makes your task easier by showing similar movies that you might be interested in.
Our picks:
If you are confused about the kind of movie you wish to watch, you can simply skim through 'Our Picks' to see if you can find something of your interest. It contains an assorted range of movies chosen by the app through various reviews and other factors. When you double-tap on a movie, it shows assorted information like the rough ratings given by people, the year when the movie released, genre, summary, the runtime, trailers, link to other websites, etc.
Favorites:
You can save a list of movies you really enjoy watching and have one-tap access to these movies in the future. You can save a particular film to the list of your 'Favorites' by tapping on the 'heart' icon. However, a disadvantage is that it only saves movies' recommendations and not the details or information given about the movie you wish to save.
The other option to look out for movies is by typing the relevant keywords in the search box. However, you can search for a movie only by title as there are no features to search movies by an actor or director. This is a huge disadvantage as you will not be able to find all the movies enacted by a particular artist you like. Hope Apple rectifies this in the next version.
In short, Discover is a simple app to find movies. It supports the new iPhone 5 and Apple's latest Operating System: iOS 6. The app is available for around $0.99 and the file size is around 4.5 MB. Download it to find the movies you want with a couple of taps. If you find any movies missing, you can report it on iTunes and they promise to add the movies!
https://itunes.apple.com/en/app/discovr-movies-discover-new/id488025044?mt=8
This is a guest post is brought to you by Samantha Kirk, a writer for AT&T U Verse. Samantha provides up to date content and information for AT&T bundles, TV, internet, digital voice and other deals.