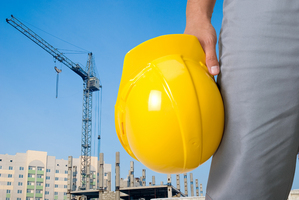 Top 10 Apps For Builders And Construction
Technology is gradually getting its way into the building industry with a lot of emphasis on slick and light mobile apps as opposed to the conventional desktop software. There are building apps for almost everything to be done in a construction projects from cost calculation to standard and metric units' conversion. Here is a look at the top 10 builders and construction apps.
1. BuildCalc
This is possibly the best builder's app available. BuildCalc gives you access to all those equations you need for hip roof calculations. This app has a button directing you to the equations and the data self-calculates itself once you enter basic parameters.
2. Fast Concrete Pad Calculator
An app that calculates rebar and concrete quantities needed for every concrete-pad project. In addition, it calculates cost of materials and allows a builder to instantly email the estimates to his customers or colleagues.
This application enables builders to access and capture crucial project information on-site. It can be used by builders to share videos, project images and documents, send marked up folders to associate project team members, and store records for offline access.
A great calculator with extremely strong incorporated solutions excellent for completing plans, estimates, bids and layouts. Construction Master Pro app calculates circles as well as roof stairs among other things. This app for builders can be employed in the field to reduce costs, prevent re-work, save time and to maximize profits as well.
This is one of the most excellent builders apps available and it allows supervisor to monitor the progression of their workers off site. Control Center 7 makes it possible for contractors to upload photos to their coworkers, review videos and control cameras remotely. The app works with iPad, iPod Touch and iPhone.
6. DeWALT
This is a flexible calculator for contractors. Using the app, calculations can be made using the standard length and volume units. Besides, it offers more refined calculators for materials as well as other project site requirements. Contractors are able to determine drywall board numbers that will be needed plus the number of nails and screws using the app's drywall calculator.
7. BIMx
An interactive 3D management app that lets all stakeholders in building projects access the building model, without requiring specialized BIM skills. This app is a major help for contractors and architects as it enables them to work in unison on the design concept.
8. PlanGrid
This app enables contractors to store their project designs and later forward them the worker's devices. The app only works with PDF documents but the procedures of uploading and downloading and simple. PlanGrid works with iPod Touch, iPad and iPhone.
9. Buzz Saw
With this app, project team members are able to get floor designs on their mobile devices. The workflow procedure is streamlined since the application is able to pull project files and correspond with office workers from anywhere. Additionally, problems can be solved easily before they become major setbacks in the construction site.
10. Estimate ALL PRO
This app lets contractors produce many estimates on the fly. The user enters an item description and cost per unit and then the app works out the cost of doing the work. The estimates can be sent to clients via email or saved for later use.
Stephen is an architecture and design consultant specialising in outdoor building and construction and collaborating with manufacturers, like Outdoor World. He is interested in and blogs about technology and mobile applications.
Some More Apps you might find useful are: