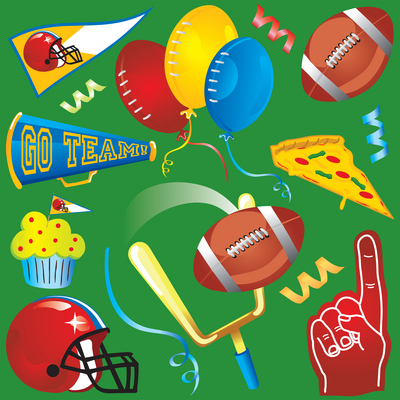 Top 5 Apps for Sports Fans
When it comes to apps there are many options available for the dedicated sports fan, whichever your particular sport may be. Whether you want to be kept abreast of all the latest scores while they happen, catch up with highlights or even play a computerised version of your favourite sport, there are many great apps out there that let you do all this and more.
Match Pint
This app allows you to quickly and easily combine your two favourite activities – that is, watching televised sport and drinking. Not only does it provide you with a list of nearby pubs and tell you which games they are showing, you can also programme it with your favourite teams for any sport and your top pubs and it will make a recommendation for the best venue on match day. The only thing it can't do unfortunately is get a round in.
Get Match Pint via App Store
https://itunes.apple.com/gb/app/matchpint/id502468923?mt=8
Live Score Addicts
For football fans this is an absolute must. Not only is it the fastest live scores app around, it gives you information from over three hundred different leagues and cups worldwide. Voted number one app in the UK and Ireland as well as no less than five European countries, LiveScoreAddicts brings you the latest scores as they happen. It also gives you all the match statistics, gives you the option customise the service to prioritise news about your favourite teams and lets you watch video highlights of key moments of play.
Get Live Score Addicts via App Store
https://itunes.apple.com/gb/app/live-score-addicts/id500138120?mt=8
Yahoo! Sportacular
A no frills update on all the latest scores from the PGA, NBA, NFL, NASCAR, MLB and a whole host of other acronyms. For those who want all the latest information without any distracting features this is the perfect sports app. Just no-stop score and results updates as they happen.
Get Yahoo! Sportacular via App Store
https://itunes.apple.com/gb/app/yahoo!-sportacular/id286058814?mt=8
Sports Illustrated Magazine
Download the free app and you can buy your monthly issue of Sports Illustrated without ever having to leave you house. Whether you're a die-hard sports fanatic or you only ever buy the infamous swimsuit issue this app lets you soak up everything you need from your favourite magazine wherever you happen to be.
Get Sports Illustrated Magazine via App Store
https://itunes.apple.com/us/app/sports-illustrated-magazine/id377306642?mt=8
GreenFinder
For all you golfers out there this is a must. Not only can it tell you where the nearest golf course is, but once you are playing there are a whole range of helpful tools. You can track the distance from where your ball is to the green using GPS technology, and the app will also provide any information you need to know about hazards along the way.
Attached Images:
This post was provided on behalf of a Web Design Company, experienced software developers based in Bedford.
Image attribution 1