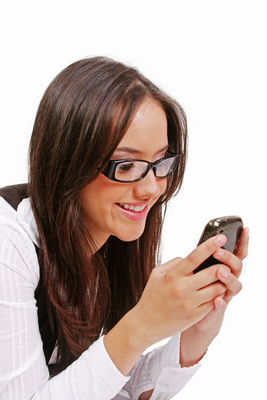 4 Good Study iPhone Apps for New MBA Students
As an MBA student, every second of your time will be valuable, and your iPhone will become one of the most crucial tools at your disposal. With the proper apps, your iPhone can become a source of productivity, organization and learning at your fingertips. You will come across a lot of apps for your iPhone that may or may not be useful to you. To help you get started, we want to tell you about 4 iPhone apps that will make your life a lot easier as a new MBA student.
Dropbox – If you don't already have a Dropbox account, go sign up for one right now. One of the scariest things that could happen for an MBA student is your laptop crashing, or forgetting your notes at home when you need them on the go. With Dropbox, you will have all the documents that you need at your fingertips, no matter where you are. You can even share these documents with your classmates, project partners, or colleagues. Backing up your files as you are working on them is great. Saving them in a cloud that won't be affected by a sudden computer crash is even better. You can sign up for a Dropbox account online, and access your documents from anywhere via the app or a browser.
Evernote – Just like Dropbox, Evernote is a cloud-based app that will be a lifesaver for any student. The best part about this app isn't that it's cloud-based, but that it's more than just a note-taking app. With Evernote, you can take pictures, and even record audio notes. Want to record a quick audio memo during a lecture for your studies later? You can do that with Evernote. You have an iPhone, but a PC computer at home? No worries. This app syncs across all your devices and platforms, so you no longer have to email notes to yourself. Evernote is free app that allows you to upload up to 60 MB of data per month.
Priority Matrix – As an MBA Student, you will have to juggle many projects in addition to your work schedule and other responsibilities. You will need an app that will help you manage information overload and this is where Priority Matrix comes into play. The Priority Matrix app lets you organize your thoughts, tasks, and projects using the '4-quadrant method.' You can organize items with colors, dates, and specific icons. If working on a project, you can generate an email report to keep your group members updated. It also allows you to set recurring tasks and the Master list will help you get a snapshot of everything you need to do every day.
LogMeIn – So you have all of your notes in Evernote, and you've been keeping your files in Dropbox. But when you rushed out the door this morning, you forgot to upload one file that you need for your presentation to your Dropbox. This is where LogMeIn will be your lifesaver on your iPhone. It will allow you to remotely log-in to your computer from anywhere, giving you access to your applications, files, and control your desktop from anywhere.
Guest piece brought to you by Missy who writes for MBA Rankings.net among other education based blogs.