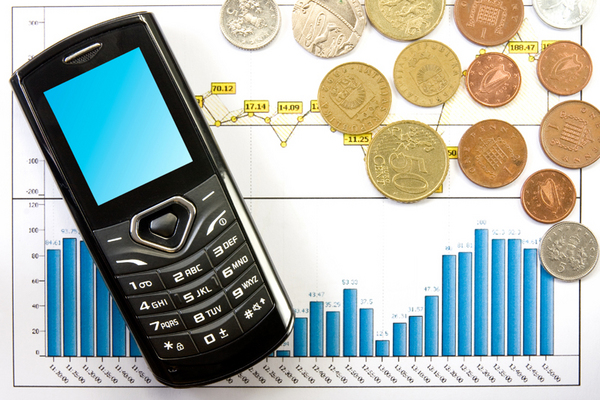 How To Make Money With A Mobile App
Do you have a mobile app and wonder how you can make money off it? On the other hand, maybe you don't know much about mobile apps and are wondering how in the world people make money from them?
Well, this article will give you some insights on how major mobile apps make their money.
To give you an idea of the immense potential that a good mobile app has, a mobile app like Angry Birds have made more than $100 million since it was released, and has incurred development costs of only $140,000!
So, where do these mobile app developers get all their money?
Well, mobile apps adopt four major revenue models:
Selling the apps
The "freemium" model
Advertising and
Sponsorships
Selling the App
This generally involves charging people a fee for them to be able to download your mobile application.
It can also involve selling your entire mobile app idea to a venture capitalist.
Despite the type of sale you make, your app definitely has to add value to a person before he or she decides to purchase it.
People are more likely to purchase Andrew Brooke's iPad diary application for example, than a less known application. This model should therefore be adopted alongside an effective marketing strategy or it should be used after your application firmly established itself in the market.
"Freemium" Model
The "freemium" model provides developers with a steady flow of income.
The model starts with a developer providing his or her mobile app free. The developer will then make money by selling additional features such as upgrades, more levels, and other extra features.
A great example of an in-app purchase is when an individual purchases the Mighty Eagle in the Angry Birds app to get him or her through a difficult level.
Advertising
There are various mobile ad networks that mobile app developers can utilize to earn money from their applications. Ad networks like AdMob and InMobi pay developers a small amount of money every time a person clicks on the advertisements in their apps.
Although this revenue source acts as the highest source of income for most app developers, it still has great potential for growth. Advertisers have not fully utilized the mobile app platforms as an avenue for advertising because tracking mobile app ads is harder than tracking web ads. Various players in the industry are however constantly working towards improving mobile apps for advertising.
Sponsorships
Finally, mobile app developers can seek an exclusive sponsorship for their apps.
This is not the most sustainable method of monetizing, but it helps mobile app developers to establish themselves enough to make more apps.
Sponsorships provide mobile app developers with an opportunity to develop their mobile applications by providing them with the technical and financial support to develop their application.
A popular method that is being adopted for example is the "paymium" plan where consumers pay a small upfront fee for the app and still pay for additional developments.
Whichever method ad developers are using to get their money, mobile ads promise to be a huge financial success in future.
Featured images:
Eric is a fulltime blogger and internet marketer.  He recently wrote about Pure Leverage at his home blog located at EricWelke.com