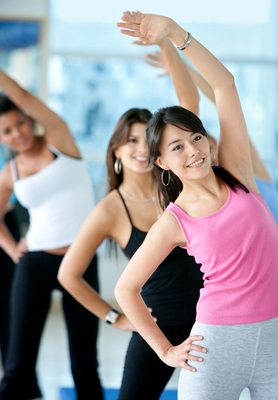 Are Fitness Apps Useful?
While smartphone users are inundated with new fitness apps monthly, the question remains: do these tools actually help to quell the problems with obesity and lack of movement with most city dwellers.
1 in 10 smartphone downloads a fitness app each year, so clearly a need is there, and it needs to be fulfilled.
Fitness apps can track everything from your heart rate to your calorie intake, but most are not based on sound scientific methods of modifying behavioral change, and therefore miss the bat when it comes to helping people going from fat to fit.
Most apps do not feature any customization. You are not asked for your age, your weight, your history. Some general recommendations based on superficial guidelines flood your inbox after you signed up, and nothing more.
The best app is one that promotes motivation, social networking, accountability and behavior tracking. Most apps fall short on at least several accounts.
We will have a look at some of the best fitness apps out there, which from a selection of more than 1500 on the App Store is quite a chore. How can they help people achieve their fitness goals?
RunKeeper
In the category apps that work, RunKeeper is a clear frontrunner. Behavior tracking is what it does best, counting your pace and measuring your time. Besides this, however, it's also a good motivator, as you can see how you are progressing each day and RunKeeper let's you compare with others in the same range as you.
Motivates and lets other people motivate you as well: an excellent use of scientific theory to make a real difference in people's fitness routines.
Nike Training Club
Nike Training Club is a great app for connecting people. Hundreds of workout routines from professional athletes and day-to-day users alike are being uploaded weekly, and there is a big community behind the Training Club that motivates each other.
You can track your progress as you get fitter as well, making Nike Training Club a 5-star app for those needing a bit more encouragement to get started on their way to a healthy body.
FitID
FitID tracks your progress like all other fitness apps out there, but it does a lot more, which is why it stands out in the crowded fitness app market. First off, it compares your workout regime to a standard program, showing you what you can improve. You can choose one of many programs, which is where the customization comes in.
FitID has a huge community with fitness freaks and personal trainers building their own systems, and you can ask them to coach you on your way to fitness. In terms of motivation and behavioral change, FitId is a clear winner.
Fleetly
We learned that tracking is not enough to keep you motivated for your routine. Fleetly takes a different approach than other apps by making your lonely workout into a competition. You can join teams or go head-to-head with others from across the world. Challenges keep coming your way once you sign up, making sure that the competitively-minded gym goer will have plenty of stimulation to keep at it.
Kate Simmons is a freelance writer and fitness enthusiast. Her secret: grass fed whey combined with a detailed nutrition plan and lots of rest.