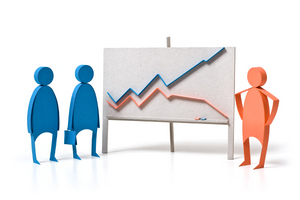 5 Apps For Stock Market Success
In today's ever changing world, it is good that you keep at speed with everyone. For instance, if you are a stock market analyst, then it is essential that you have 5 great apps to track stock market every day. These are apps which will help you to stay updated and deal with world of stock market easily. In addition, it is good to have the right apps which will enable you to embark on the required options when and as needed. Below are some of the 5 apps for stock market success that you need to know.
1. The Wall Street Scanner
It is very possible for an individual to access a lot of data through the internet nowadays. Nonetheless, this information can be overwhelming for one individual to handle more frequently than not since there are extremely too many assets out there. If you are in such a situation, then Wall Street Scanner app will be of help to you. Wall Street Scanner normally serves the function of aggregating all stock market information that you require in one place. Aggregation usually makes things easy to find and sort through as you are in a better position to find accurately what you require.
2. Yahoo Stocks App
This is an app which you are likely to find on an iPhone simply by default. The best part is that this given iPhone app permits you to add stocks essentially globally including NSE & BSE. All the information is gathered from Yahoo Finance and that is where the name of the app came from. With the app, you will be able to see the chart of your desired company immediately you turn your iPhone in a landscape mode. In addition, you have the alternative of choosing either one week or one day and more up to two years.
3. The CNBC Real-Time App
This app is good for both Android and iPhone users. It is important as it serves the function of delivering in time quotes. However, it has its own disadvantage as it does not allow an individual to add some given stock markets round the world. In addition, there are other features which are included in this application such as video clips which you can access every day from several parts of the world together with customizable periods.
4. The Chaikin Power Tools
This tool is important for individuals who would like to see things at a nest level. This app usually combines information with actionable information. It has a simple interface which gives an individual a bearish or bullish potential of no less than 5000 stocks.
5. Daily Finance App
This is an iPhone app which is powered by AOL. This app will help you in being updated with live quotes. In addition, with the app, you will be in a position to get company related financial quotes.
With these five stock market apps, handling your finances will be made easier since you will be kept updated all the time in matters of stock market and the future.
Timothy is a blogger interested in financial markets, start-ups and digital marketing. He works for Guardall, Australia's leading money safe manufacturer.