5 Best Social Media Apps for Business Marketing
Gone are the days when Internet was a luxury. We live in a multi-screen world where staying connected and up-to-date with the latest trends has become a basic need. Owing to the tremendous penetration of technology and Internet, businesses can no longer look at social media as an "optional resource" for marketing.
Apart from branding, social media has enabled businesses to tap into different markets, increasing profits substantially. Although leveraging social media properly remains a challenge, it has definitely found a prominent place on the marketing agendas of businesses. Thankfully, managing social media has become a lot more easier because of different apps available in the market.
Below is a list of 5 Social Media Apps that will prove handy for social media marketing for businesses:
1. Tweetbot
I am sure most of you must be using twitter for your business! Incase you are wondering how to start with twitter, here is a wonderful course on twitter to start with. Twitter Essentials by Deltina Hay. Getting to Tweetbot, Tweetbot is a great third party iPhone Twitter application for twitter power users. It has features such as multiple account switching, in-timeline viewing of images & YouTube video thumbnails, push notifications and a mute function that allows you to mute certain users & topics.
Reasons to use Tweetbot:
Good user interface
Easy navigation
Direct message is a primary tab
Mute filters
Custom Tabs – User has control over their own UX
Optimized web pages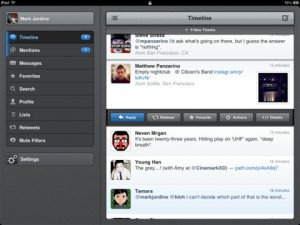 2. Glyder
Glyder is a relatively new application that serves as a small business marketing solution on the go. Any business owner, big or small, needs to save up on two extremely important resources – time and money. Glyder offers just that. This app enables business owners to quickly create and send messages across multiple marketing platforms. It can post messages to Facebook, Twitter and Pinterest as well as send messages to iPhone address book contacts via mail or text messages. It can also send messages to MailChimp lists and can automatically generate Apple passbook passes for any message. Glyder requires an iPhone, iPod Touch or iPad running iOS 5.0 or later versions. Need more reasons to use this app? Here you go –
Reasons to use Gylder:
No computer required, just a smartphone
Easy to use
Customizable message & image templates
Glyder formats your message to look great on desktop, tablet & smartphone
Monthly updation of templates & images in the app
Variety of visual styles included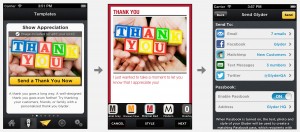 3.Feedly
Feedly is a free reading app that enjoys a user base of about 15 million. If you are a subscriber of many blogs and need an application that lets you catch up on blogposts when you are out and about, Feedly is the app for you.With Feedly you can customize your account to serve up your favorite collection of blogs, journals, websites, magazines and more. This app offers a free as well as a pro version that includes power search and integrations with popular apps like Hootsuite, Evernote & Linkedin. With an amazing interface it is easy to read the blogs on Feedly and you can click on any content that you like and share it to buffer, which then queues it up and post it on your social network, based on your settings. It also works with different multimedia platforms including Android, firefox, chrome and iOS.
Reasons to use feedly:
Saves you time & effort
Clean interface & easy to use
Social media friendly
Customizable themes
Actively filters content depending on your taste
Bookmarking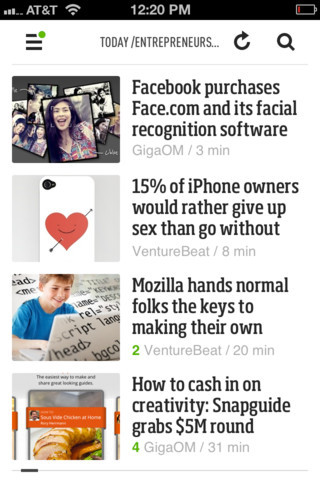 4. Mention
Mention is a great social media app for monitoring web mentions of your brand, company, industry or competitors.Mention updates you on any references over the web or social networks in real-time or you can receive daily summary of your brand mentions as well. This smart app learns over time to seperate mentions that are applicable from those that are homonyms or junk .Mention has several different plans for its users, the first users plan being free.It is available on Android and iPhone. Here are a few more reasons to use this app
Reasons to use Mention:
Updates in real-time
Filters junk mentions from applicable ones
Easy to use
Customizable filters for alerts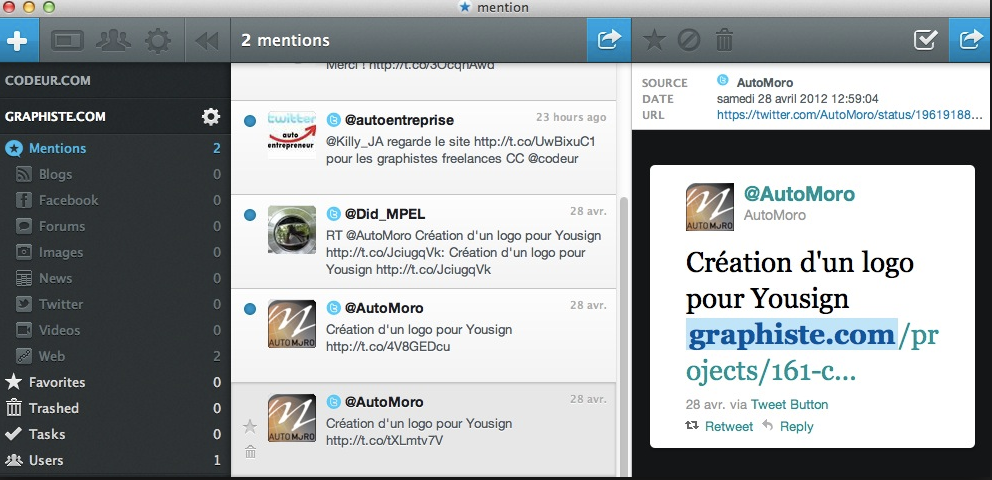 5. Wibiya
Wibiya is a free, customizable and all inclusive toolbar that anchors to the bottom of your website and allows you to integrate social features on your site. It gives your users quick access to other web applications and social networking tools (Like, Share,Tweet, Pin, etc). This is especially helpful as the users do not need to navigate away from your site to interact with the other application.
Reasons to use Wibiya :
Easy user interface
Customizable tool bar (15 items for free version)
Plug & Play functionality
Many different apps to choose from
Access to site analytics
Social sharing on leading social networks