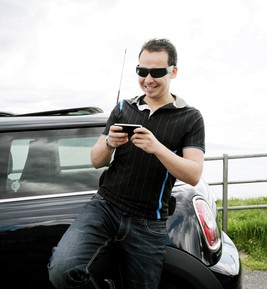 6 Apps You Need When Traveling
Whether you're off to go on a cruise, a family vacation, or an escapade that you plan to do on your own, always remember to be prepared for your trip. You may be a backpacker who is ready for anything but to ensure that your trip will be safe and memorable at the same time, bring with you the top 6 and most necessary apps you will need when traveling.
GateGuru
If you want to be in the know when it comes to your airport and flight's whereabouts, the first free app that you ought to download is none other than GateGuru. This app is perfect for your smart phone because it will make traveling so much easier for you. If you're in search for restaurants and playgrounds for your kids, this is also the best app to use.
TripIt
If you are an organized traveler, then all you need to download to your smart phone is the TripIt app. Instead of bringing huge notebooks with you, you can access your itinerary, schedules and what not with just one click.
TaxiMagic
When traveling gets a little daunting and the only desire is to get to where you're supposed to be, make it a point to download TaxiMagic because this will help you find taxi services at minimal costs. So never again will you have to line up too long in queues just to get that ride you need.
MetrO
Whether or not this is your first time to go to a state or country, make sure to download the MetrO app for your convenience. Here you will get the train schedules to different stops as well as their locations so you will know which station is nearest you.
Translator
When traveling to countries with languages you don't speak, make it a point to download the Translator app to get the help that you deserve. This app will be so useful for you because it allows you to access translations for languages like French, German, Japanese, Chinese, Dutch, and a whole lot more.
TripAdvisor
If you want to stay connected with other people who are traveling around the world, this app is the best companion you can ever have. TripAdvisor will give you tons of information about hotel, vacation sites, tourist information and a whole lot more. So whether or not you're staying in a country for a short period of time or for months, this app will definitely help you out.
Now that you know these different applications that you can download to your smart phone when traveling, don't miss the chance to do so because this will help you out in a lot of ways. Since all of these apps can be downloaded for free, all you need is to download it once and you will already have it in your phone. So with just a single download, you can have a memorable, comfortable, and convenient trip like you've never really had before.
This post was contributed by Howmuchisit.org — A website with more than 2,000 cost helping guides.